Payment for reading fiction = books. Love it!
I spent Monday afternoon in Ateneo de Manila University reading from my novel and talking about writing stories and my crazy what-ifs.  Thank you thank you Mark Cayanan and Vincenz Serrano for the invite, and thank you to the students who dropped by.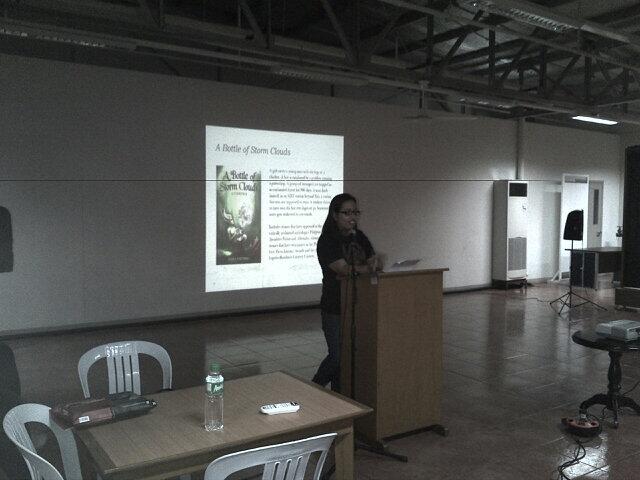 The high point for me was when students approached me after the reading and said they CANNOT WAIT to read the book and find out what happens next. I think it generated some excitement, and I'm thinking of doing the reading again when the book launches, hopefully next year.
Oh, and the working title of the novel is Dwellers.
Are you ready, ready, ready?